Dive Charter Rates: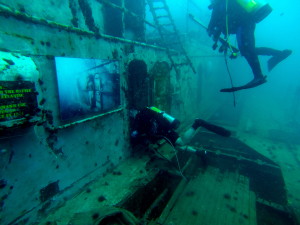 #1) Boneyard (Englewood-Venice)   30′ or less   $400
#2) Spearfishing   60′ or less   $450
#3) Ledges, Reef, Wreck   60′ or less   $400
#4) Ledges, Reef, Wreck   60′-100′   $600
Things To Know:
* Prices include 2 tanks, weights, and ice water for 1-4 divers.
* All pricing reflects the boat minimum. Trips including more than 4 divers will be charged $50 per additional diver up to 6. Does not include tip for Dive master or Mate. (15% is customary)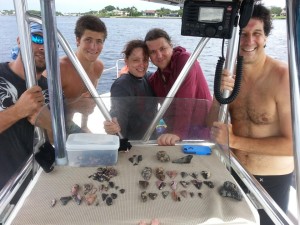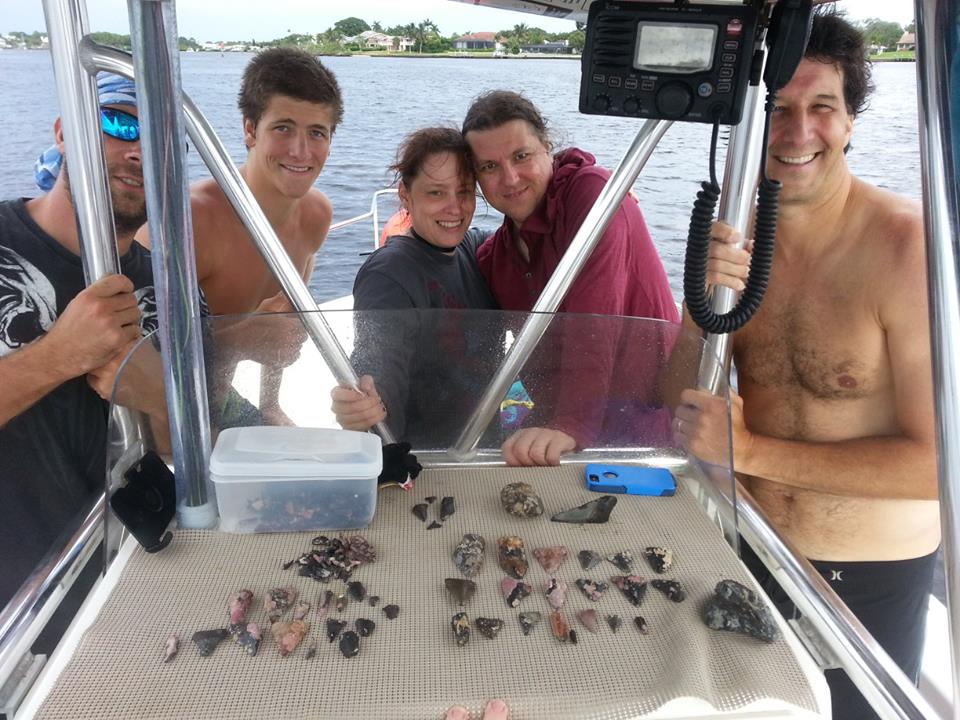 * Due to the rising costs of fuel and commercial insurance we are being forced to go to flat rate pricing for our trips. We will not be able to discount for less than four people per trip.It costs us the same amount to run the boat whether we have 2 or 4 people on board. We appreciate your understanding and will try to arrange to add people to your trip and divide the cost evenly between the number of people – up to a maximum of six passengers.
* What to bring: Please bring your C-card or scuba diving certificate. You may also bring snacks or food in a small cooler, beer is fine for after the dives as long as its in a can (no glass please) No hard alcohol will be permitted on the boat, sunscreen, sunglasses, camera and towel if you need it.
* What not to bring: Please leave handheld gps, bananas, and expensive valuables at home.
* Cancellation Policy: Cancellations 4 weeks prior or more to a reserved trip are 100%
refundable, 2 weeks prior are refundable up to %50. Any cancellation under
48 hours are subject to a lost deposit, however Captain Rick will make every
effort to fill the boat and, if successful, will refund your entire deposit. All weather
related cancellations will be determined by the captain. If the Captain decides
to cancel the trip, the charter will be rescheduled. The Captain will cancel all trips
when rough seas and high winds are forecast, and when small craft advisories
are in effect. In the unlikely event we must cancel the charter due to weather or
boat mechanical problems we will issue refunds of your reservation or deposit.
You also will have the choice to re-schedule to another AVAILABLE day.